Rising to the ISO 55001 standard in strategic asset management
09/02/2022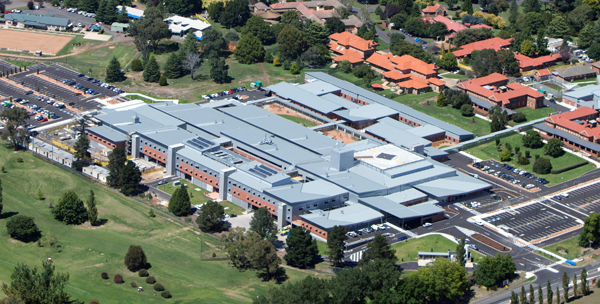 Managing company assets in an effective and sustainable manner is critical in today's world, where shareholders and investors are demanding more out of their assets. As an organisation that delivers a range of diverse integrated services for hundreds of public and private clients across Australia and New Zealand, it's vital for Spotless to have a strategic asset-management plan that is strongly aligned to key business objectives such as increasing reliability and reducing facilities' management costs. "Assets can easily be an organisation's largest investment, so it makes sense for businesses to strive for maximum value for money, while lowering ownership and operation costs," says David Kramer, Spotless Assets and Maintenance Group Manager.
The ISO 55001 standard – the international gold star in terms of asset management – sets the specific standards to not only implement and maintain an asset, but to also improve the asset's effectiveness via an asset-management system – essentially, it provides guidance in asset-management best practice.
For an organisation to achieve ISO 55001 certification, a third-party audit is performed by a certification body that verifies their compliance with the requirements. The certification is then maintained through regularly scheduled annual surveillance audits by the registrar, with re-certification performed on a three-yearly basis. In a commitment to best practice, Spotless commenced the journey towards ISO 55001 certification in February 2017, rolling out the new asset-management system in the Orange Hospital and Associated Health Services PPP Contract. Following on-site audits with the British Standards Institution, Spotless achieved certification in November of the same year.
"The process towards achieving ISO 55001 certification is well worth the time and effort; organisations can realise considerable benefits from going through it, including improved financial performance, better-managed risk, business growth, benchmarking, enhanced reputation through compliance and improved services and organisational sustainability," explains David.
"The standard ensures organisations are equipped to efficiently and effectively manage an asset across its entire lifecycle, from the first design phase to acquisition, construction, commissioning, utilisation or operation, maintenance, renewal, modification and/or ultimate disposal," he says.
Orange Hospital is the only hospital and one of only a handful of organisations in Australia to attain an ISO 55001 certification for asset management. Spotless has provided facilities-management services to the hospital for more than a decade, looking after 160,404 assets across 104,870 square metres, as well as grounds and garden maintenance across more than 40 hectares. Maximising assets is at the top of our operational goals, and since the beginning of the contract, we have collaborated closely with the design team to implement several operational synergies to provide long-term, whole-of-life benefits and cost efficiencies – from water harvesting and heritage management to advanced technologies for waste audits and administration.
As part of the initiative to get accreditation, the asset-management system was aligned with the existing integration-management system, combining quality, environment and OHS management systems to continuously monitor and proactively manage the location, status and condition of all assets across the hospital in real-time.
The certification is a huge achievement for our facilities-management team at Orange Hospital, ensuring international recognition for both our asset-management capabilities and the comprehensive measures we've taken to streamline operational processes. "We know that we are good asset managers in our day to day operations," says Tim Robinson, Contract Manager. "However, the ISO 55001 certification demonstrates that we manage ourselves to an internationally recognised standard."