Culturally supportive employment program
28/10/2021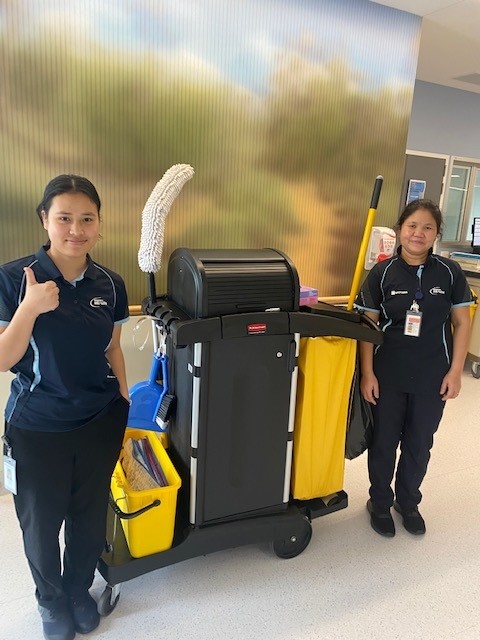 The City of Greater Bendigo is increasingly becoming more culturally diverse, including a 2,500-strong Karen community.
"Spotless employs over 500 team members at Bendigo Health and we wanted to challenge the way we worked and redesign our recruitment process to be more inclusive and reflect the diversity of our community" said Vanessa Hicks, Facilities Director.
To support the Bendigo community, the team working on the Bendigo Health contract joined GROW Bendigo (GROW stands for Growing Regional Opportunities for Work), to create job opportunities, for vulnerable communities.
Working collaboratively with GROW Bendigo and local service providers, MatchWorks, Loddon Campaspe Multi Cultural Services and WDEA, the group designed and trialled a recruitment program with a tailored interview and onboarding process to support Bendigo's vulnerable and diverse communities.
Candidates from various cultural backgrounds completed the program that included a hands-on cleaning course, in-language workshops and opportunities to learn about the business and requirements of the role. Candidates also participated in group interviews that were culturally inclusive.
All ten participants were recruited into cleaning roles at Bendigo Health and were onboarded to the contract through a special Welcome program. This initiative has improved candidates job prospects where they previously may have struggled to find employment.
Vanessa said the project has been a rewarding success. "This program has helped us to hire some wonderful new team members." We will continue to work with local agencies and implement the program on a quarterly basis for roles across Bendigo Hospital."